Welcome to Hudson Valley Handbells.org
OUR MISSION STATEMENT: The primary mission of the Hudson Valley Handbell. Festival Conference (HVHFC) is to promote the art of handbell ringing by providing an opportunity for local and/or visiting handbell choirs to perform in a massed, divisional, and solo choir framework, and present a concert to the general public. To further the art of handbell ringing, HVHFC may, at the discretion of the governing body, also provide financial assistance to handbell choirs or members of the Handbell Musicians of America who are in serious documented need.
---
Home Contact Us Directions to Festival Hudson Valley Young Ringers Festival
---
Donations: New Orleans 2007 Gulfport 2006 AGEHR Chime Lending Program 2009
Overtones article regarding White Lotus 2009 Tim Waugh 2010 for composing "Selvaggio (Exultant)"
Hudson Valley Young Ringers Festival 2011 Scoharie United Presbyterian Church 2012 and 13
---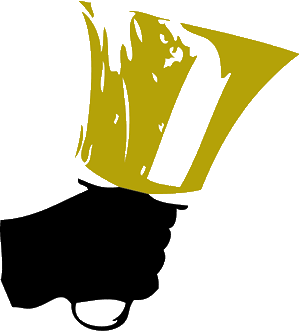 ANNOUNCING THE
45th Annual
Hudson Valley
Handbell Festival/Conference
POSTPONED
check back for updates
Stay healthy everyone!
LOCATION
Iona Prep School
255 New Wilmot Rd, New Rochelle • NY 10804
---
Directors Notes: Click here
Registration Form 2020: Click here
Music Selection 2020: Click here
Site Search - Potential Site List: Click here
Site Search -Attendee's Locations: Click here
If you want to be added to our list, please email us, see our contact us page.
---
Click below to see "The Exodus!"
Also available in HD on YouTube at CLICK HERE
---
Quotes from previous year's participants:
"Really enjoyed the festival!!! Our group all thought the conductor was fantastic and loved her directing!!!!!
Thanks for a great festival!"
---
"Both my choirs had a great day. Some of them made it to church today - not too many, but neither of them were playing today - my kid's choir was!!
The choir that had never been before could not get over how great it was, and the old hands said it was the best one yet!!
They were all full of praise for the conductor and the overall organization of the whole day.
Thank you to the organizing committee for a good job well done."
---
---